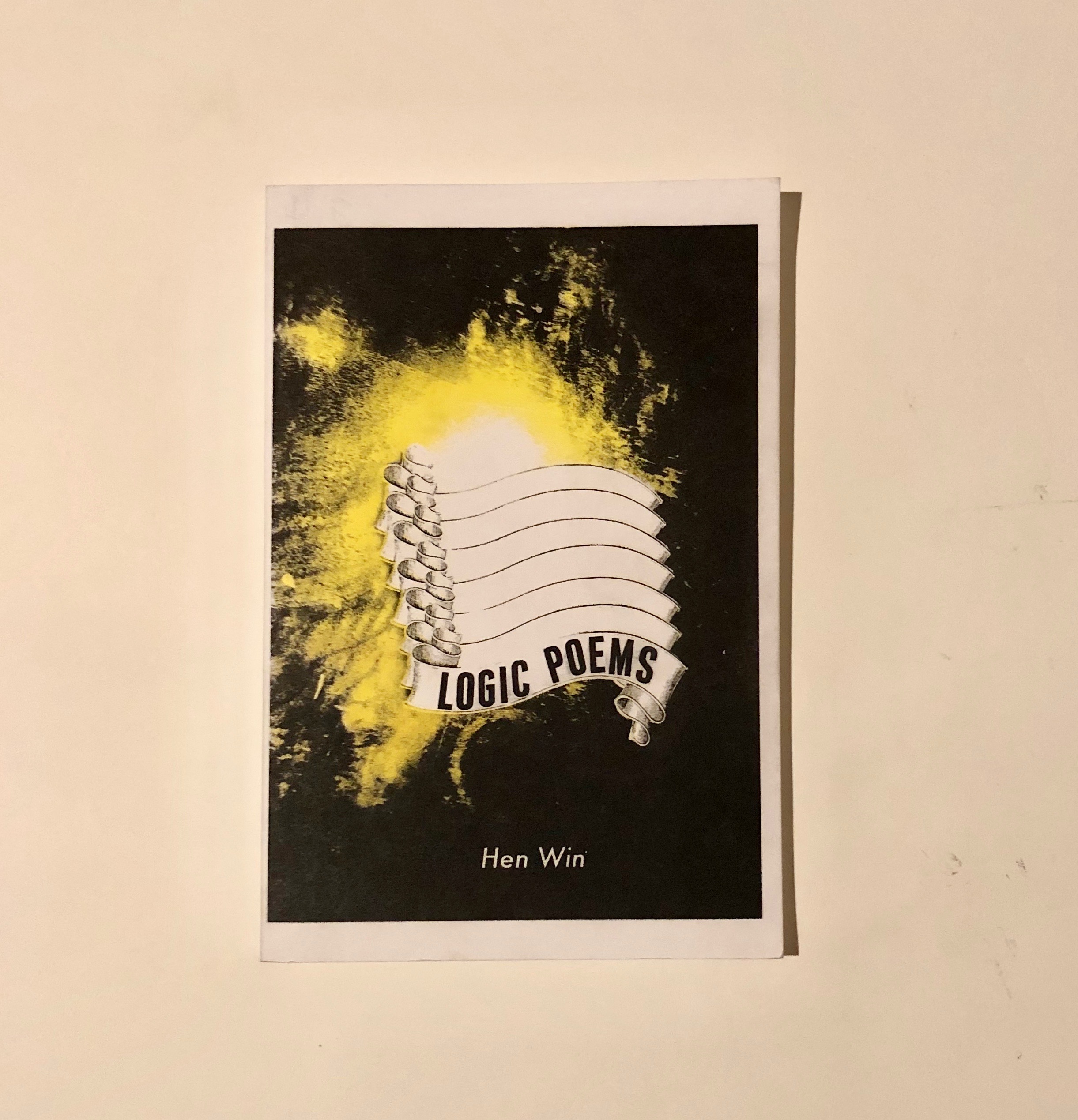 LOGIC POEMS by Hen Win
LOGIC POEMS is a collection of works generated using a lexographic camera, built by Ross Goodwin, that composes text based on what it "sees." The program was fed a selection of images chosen by author Hen Win, who then edited the resulting chunks of text into a series of poems. Arising from this collaboration between man and machine is a voice unlike any other in literature, which manages to feel both definitively singular and universally robotic. Its logical, constructive thought progressions are defamiliarized in this setting. The poems--at once absurd, deadpan, and artful--are presented alongside their corresponding images. An introduction by Win gives necessary context to the book.
The book is fully risographed by Soft City Press, and bound by The Circadian Press, in an edition of 150. Perfect Bound.